Please choose one of the following ways to pay, Alipay-QR code / bank transfer.
1. Using Alipay to scan Speexx official QR code to pay.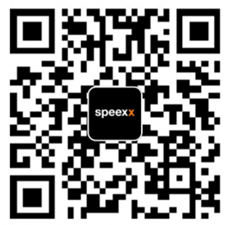 Fill in the remarks column
Jabil + Mobile phone
Note
   1. After the payment is made, make sure to mark in the note: Jabil + mobile phone .
    2. After your account is activated, speexx will send the e-invoice to your email within 1-2 weeks. Please check it at that time. Upon receipt of speexx's e-invoice, you can make your own reimbursement.
Contact Number::400 670 0770 (workdays 9:00 – 17:30)
Email: support@speexx.com
<p style="font-size: 19px; line-height: 36px; color: #ffffff;"><strong>Note</strong></p>
<p style="font-size: 16px; line-height: 36px; color: #ffffff;">1. After the payment is made, make sure to mark in the note: BASF + mobile phone . The payment will be completed before (including) every Thursday, and the account will be opened on Friday of that week. Students who pay every Friday will open next Friday. Please wait patiently. Thank you.</p>
<p style="font-size: 16px; line-height: 36px; color: #ffffff;">2. After your account is activated, speexx will send the e-invoice to your email within 1-2 weeks. Please check it at that time. Upon receipt of speexx's e-invoice, you can make your own reimbursement.</p>
<p style="color: #ffffff; font-size: 16px; line-height: 28px; text-align: center;">Contact Number:400 670 0770</p>
<p style="color: #ffffff; font-size: 16px; line-height: 28px; text-align: center;">(workdays 9:00 – 17:30)</p>
<p style="color: #ffffff; font-size: 16px; line-height: 28px; text-align: center;">Email:support@speexx.com</p>
| | | | |
| --- | --- | --- | --- |
| Service | Speexx Smart | Speexx Expert Pro | Just 1:1 |
| CEFR language level test | Online Test | Online Test | Online Test + Oral Test |
| Needs assessment and gap analysis | ● | ● | ● |
| CEFR self-study materials | ● | ● | |
| Open Virtual Classroom | 28 times per month | 4 times per month | |
| Daily push videos and articles. | ● | ● | ● |
| Vocabulary Center | ● | ● | ● |
| Grammar Center | ● | ● | ● |
| Business Center | ● | ● | ● |
| Pronunciation Center | ● | ● | ● |
| Home Trainer | | ● | ● |
| 7*24 Instant Coaching | | ● | ● |
| One to one virtual Classroom | | 4 times per month | ≥40 sessions |
| Video Lab and writing | | 3 times per month | |
| Course Duratio | Six months | Six months | — |
| VAT Price (RMB) | 1,600 | 4,800 | ≥6,800 |